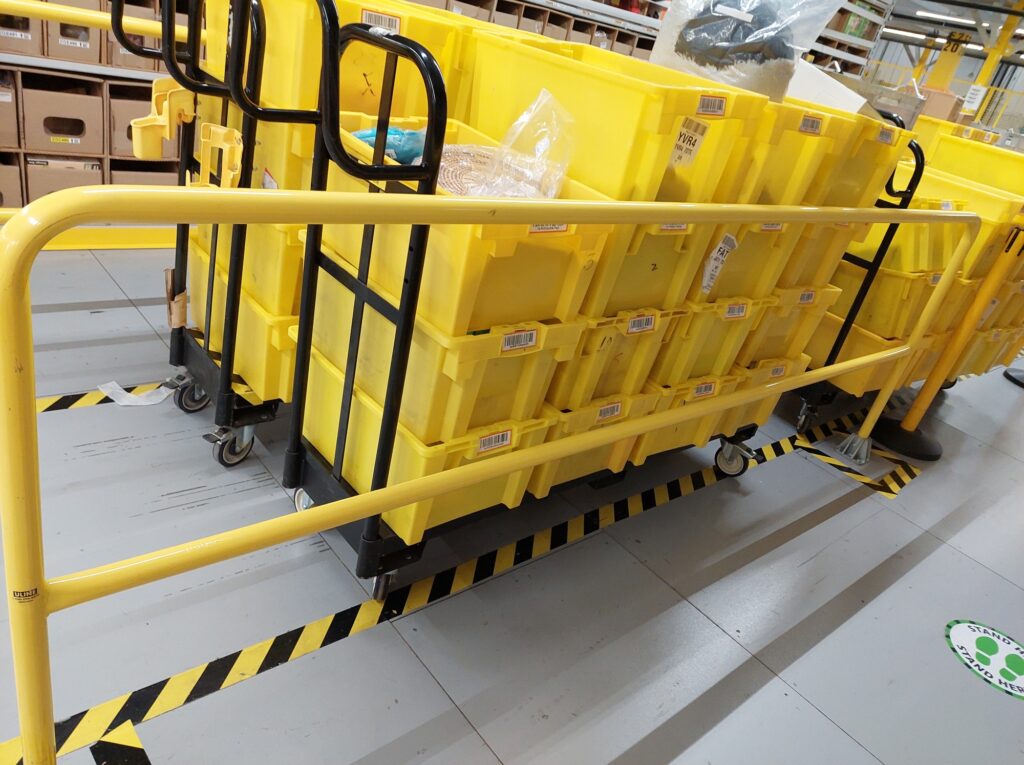 Building Services. Manufactured and installed guard rails. High quality durable barriers for organization and safety separation.
Retrofitted and repaired push cart. Built and maintained to last, work without issue and makes workflow fast and efficient.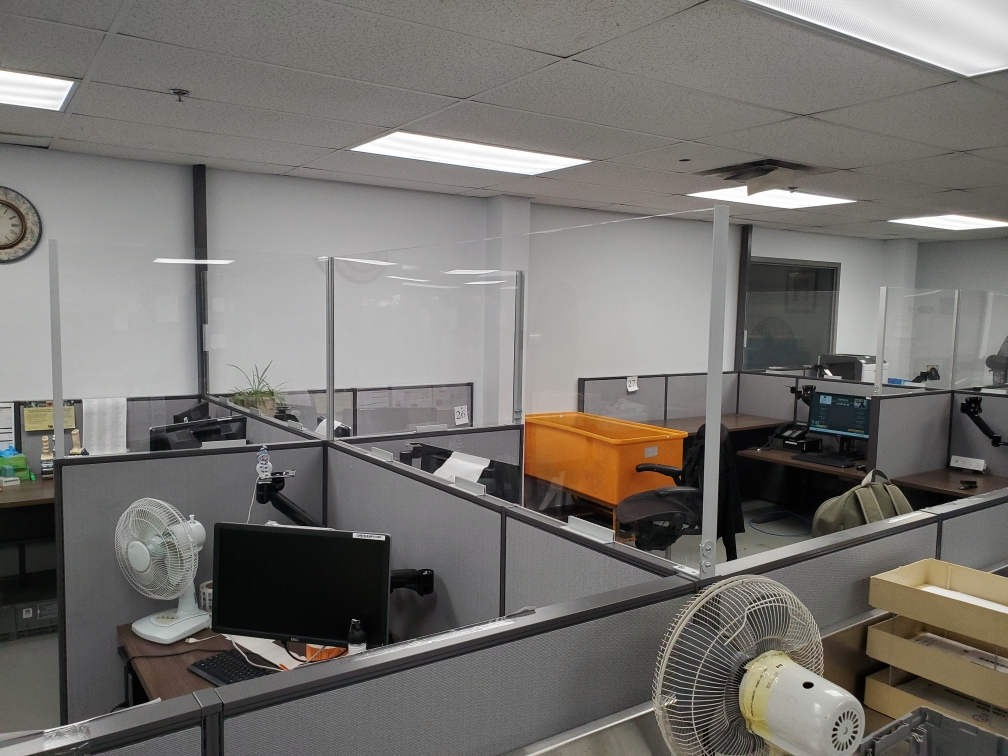 Office Barriers Building Services
Office cubicle barrier installations and retrofits. Office partition provides an excellent quick fix to your current seating plans without making any modification. It can be installed within a few seconds and can divide the desks and creates a personal space for your employees.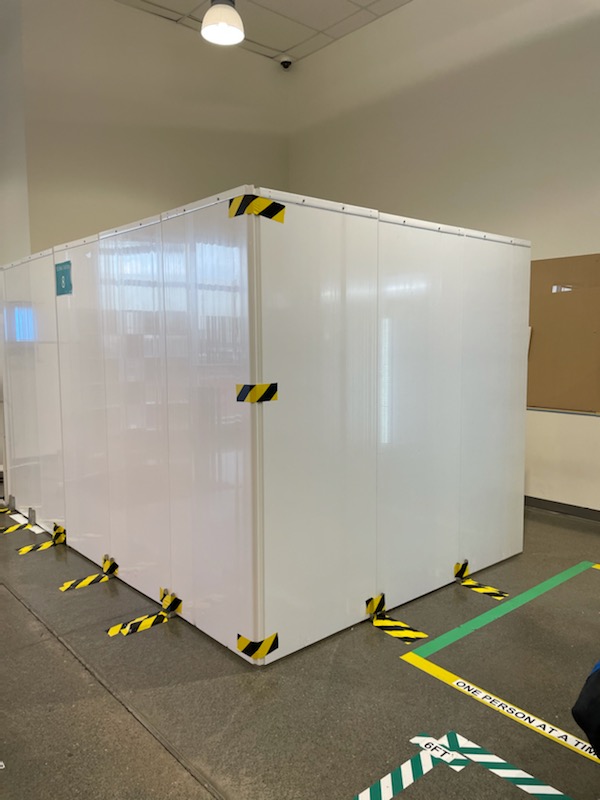 Temporary Wall Supply and Assembly
Installed temporary walls for a fast and flexible solution to create temporary spaces. Create room division and floor plan sectioning with sturdy temporary wall systems.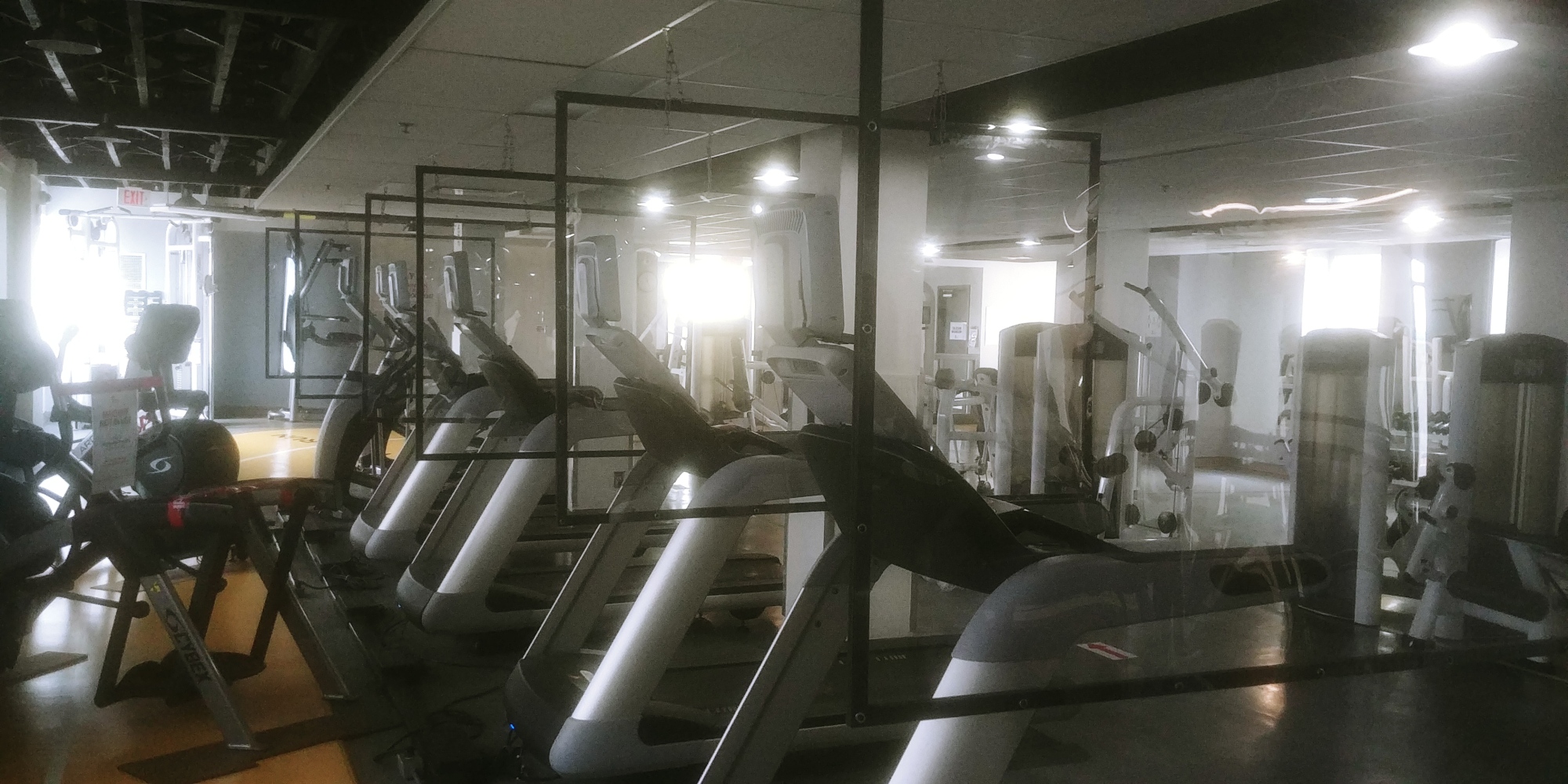 Gym Barriers Building Services
Installed barriers for a YMCA gym. Shop Barriers.
Protective barriers designed to allow space and separation between  individuals. Cost effective Acrylic Barriers for your business that help prevent the spread of infectious disease.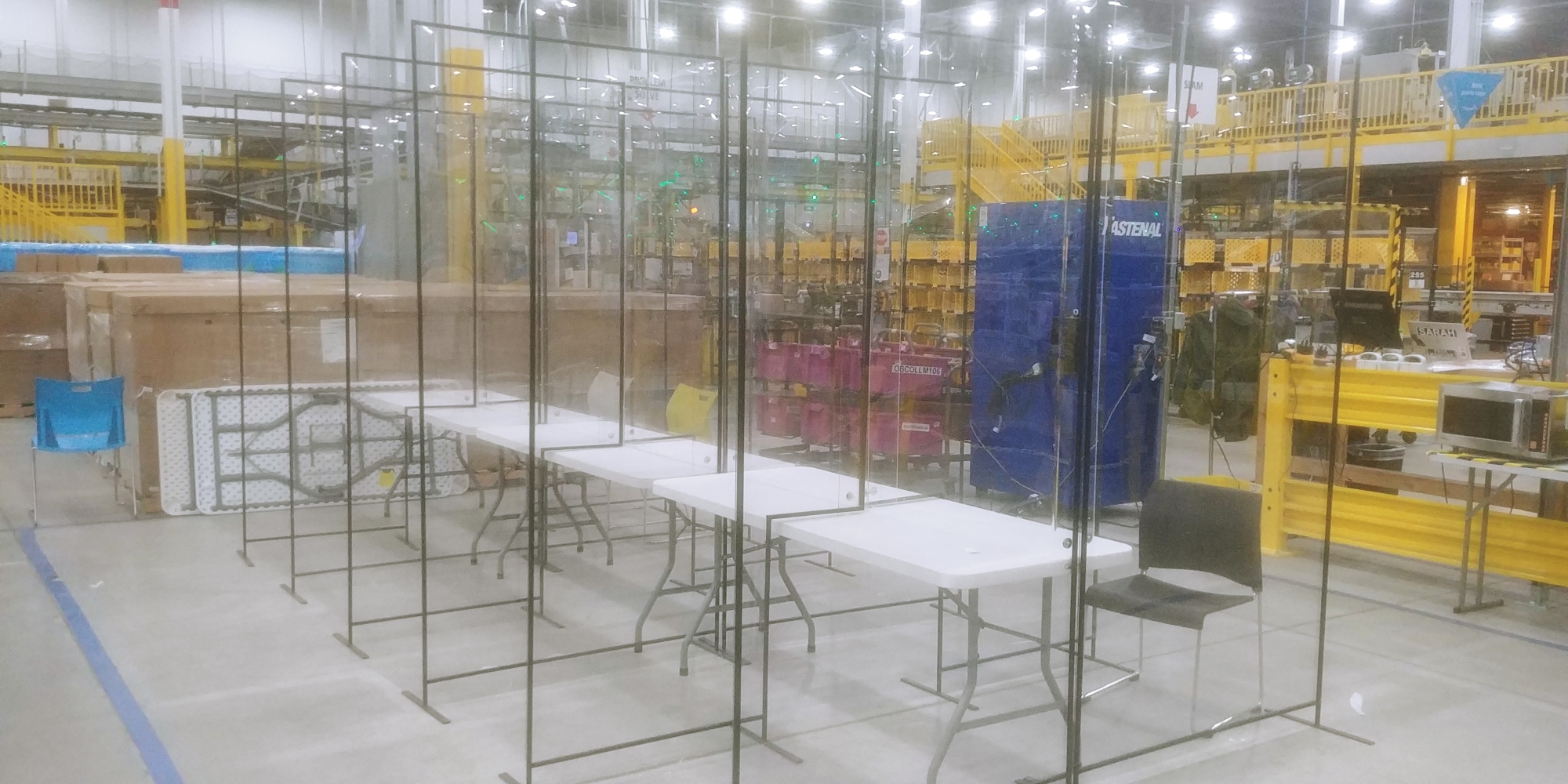 Installed barriers for a commercial lunchroom. All the way around protection and separation.
No Sharp edges, no cuts or nicks.
Optically Clear.
Easy to wipe clean and disinfect.
Easy to Install.
Easy to move around.